Due to the containment measures adopted by various countries, as well as the cancellation of flights and air routes before the new coronavirus, Mexico cannot immediately remove Mexicans residing in  China.
"National and international transport options in China are extremely limited. The Mexican representations have no powers to directly manage flight itinerary changes, "said the  Ministry of Health.
However, he said through a statement, which together with the  Ministry of Foreign Affairs, continues to assist Mexican people to have the contact information of service providers and, as the situation normalizes, will know the options available.
Regarding Mexican students that there is registration in that country, he explained that the Mexican  Embassy in China, in addition to being in contact with them, enabled an exclusive 24-hour telephone line to answer their questions.
The federal agency reported that until Tuesday there is no record of Mexican people who have become ill because of the new coronavirus.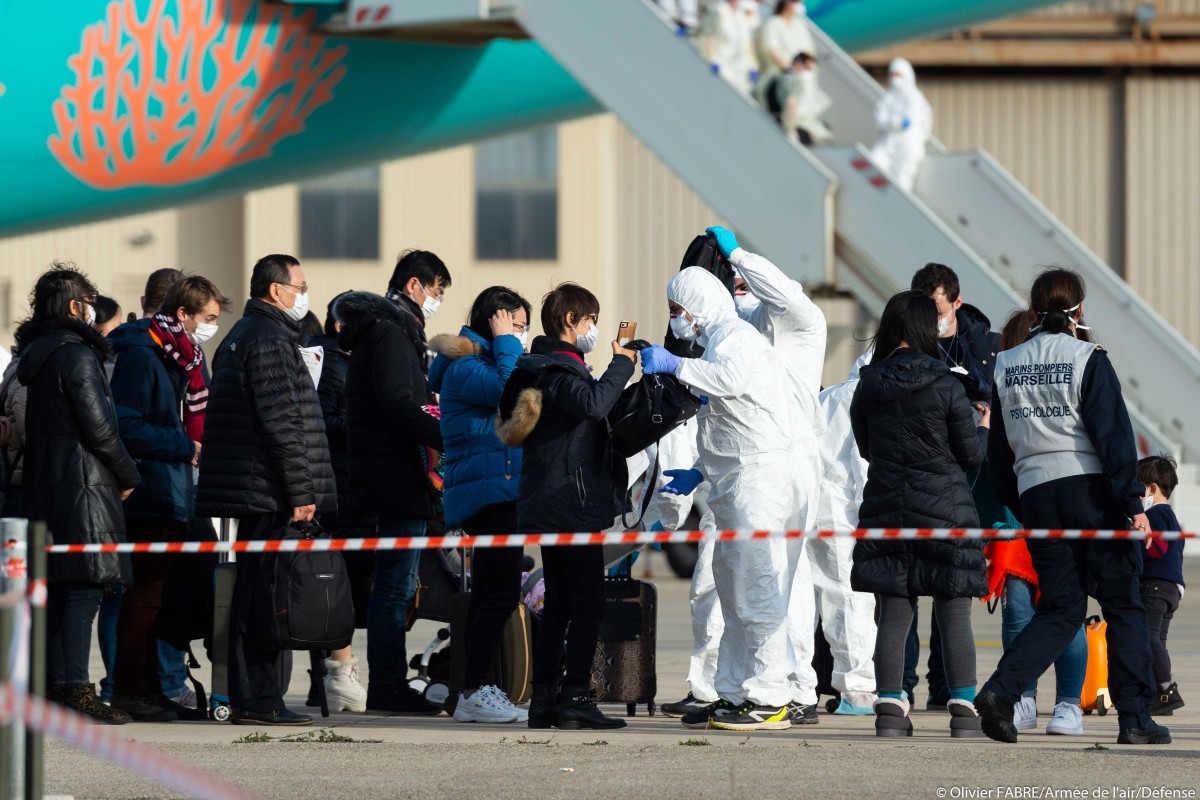 He recalled that on February 2, 2020, ten Mexican people who were in the city of  Wuhan were transferred to  France with the support of the government of that country. All of them are reported healthy and will remain there in quarantine (for 14 days).
On the other hand, he explained that, in accordance with the recommendations of the  World Health Organization,  people from China from provinces other than  Hubei and who have no symptoms, will not be reviewed or transferred to medical units.
Mexicans trapped in Beijing requested help to return to Mexico
Through social networks, the people of Victoria and their mother Veronica, who were trapped in Beijing, China, amid the health contingency caused by the coronavirus, help to return to Mexico.
Both traveled to China, to study and work in that country for a year, but before the health situation of the capital Beijing and after several days, they managed to find a flight together with other compatriots to return to Mexico., It took 54 hours to arrive in Mexican soil after a journey that took several days to get flights back.
During the trip they wore gloves and double mouth covers, which changed every eight hours, with the intention of preventing the spread of any virus during the trip.
As a safety measure, air passengers are given a series of medical tests to rule out risky medical situations.
Source: notimex, .paralelo19.mx
The Mazatlan Post