Potential investors from at least five countries have expressed interest in Mexico to enter the nascent lithium extraction and production industry said Mining Undersecretary Francisco Quiroga after the discovery of a huge deposit in the north from the country.
The mine, which is still in the exploration phase, could make Mexico a key player worldwide in the thriving lithium industry if estimates are confirmed that it contains the same reserves that Bolivia or Chile have throughout their territory.
During a mining sector event in Mexico City, the official told reporters that he has so far met with investors from Germany, Canada, the United States, Japan, and the United Kingdom to discuss opportunities at the door.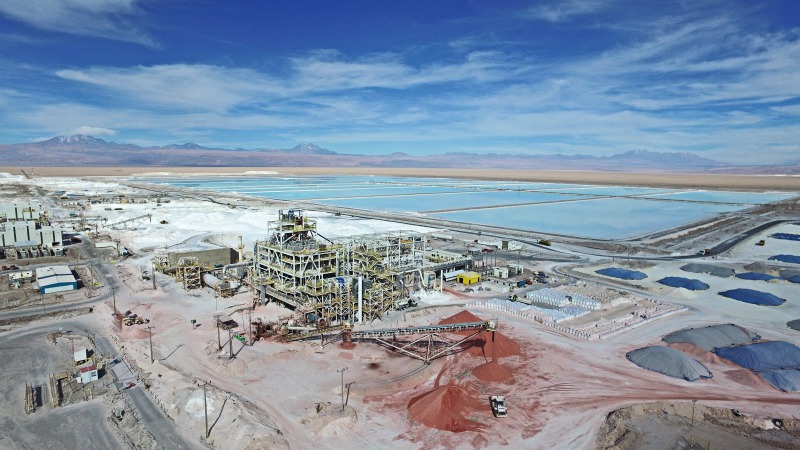 There is a lot of interest in participating, "said Quiroga, who explained that the intention of the authorities is to seek that in addition to the extraction of the mineral in the country, batteries can also be manufactured and assembled electric cars.
What we are offering is nothing more than the promotion of mining activity, but mining activity in conjunction with the production chain, manufacturing capacity has been of great interest, "he added.
Quiroga said the huge site, which its operators – the British Bacanora Lithium and the Chinese Ganfeng – the project would start producing in 2021, is still under development and must overcome several operational, commercial and financial challenges to see the light.
Two other lithium projects are also currently under exploration in the northern states of Baja California, San Luis Potosí and Zacatecas.
Meanwhile, the Mexican Geological Service has four reserves in Sonora, Jalisco, and Puebla with potential for future development, although it said it was not yet in a position to detail under what scheme.
Source: dineroenimagen.com
The Mazatlan Post