The dengue outbreak that is lived in various Latin American countries is proving more dangerous and contagious than the coronavirus, a disease that is wreaking havoc worldwide.
More than 19 countries, including Bolivia, Panama, Brazil, Paraguay, and Uruguay, face this disease that has already taken lives and continues to expand.
In Panama, two deaths and 1,012 confirmed cases have been reported so far in 2020. According to the Ministry of Health, 894 cases are not alarming, 112 are and there are six serious cases, to which the deaths that occurred in Eastern Panama and in Colon.
The countries with the highest rates of infection are Central Americans. In Nicaragua there are approximately 2,271 cases per 100 thousand inhabitants, 1,021 are reported in Belize, 995 in Honduras and 375 in El Salvador, according to the Pan American Health Organization (PAHO).
According to local media, there have been 8 deaths from dengue hemorrhagic fever during 2020 in Honduras and at least 8,737 infections. Of these, 75% have been minors.
In the case of Bolivia, the situation is also alarming because 7,790 cases have been confirmed in seven of the nine departments in the Andean country. In addition, the Ministry of Health reported 42,000 suspected cases, mostly in the city of Santa Cruz.
The director of the Departmental Health Service, Marcelo Ríos, reported that six deaths have been recorded due to the disease that is transmitted by the Aedes aegypti.
For Argentina, the data is also worrying: 680 cases and three deaths in 13 provinces.
Ginés González García, the Argentine health minister said they are very worried about this outbreak because it has also expanded in neighboring Paraguay and announced that they expect an increase in infections during the first half of March.
The Aedes aegypti mosquito breeds in places with water stagnation or very humid. Its incubation period is between eight and 12 days and symptoms include fever, severe headaches, and abdominal pain, persistent vomiting and mucosal bleeding.
Mexico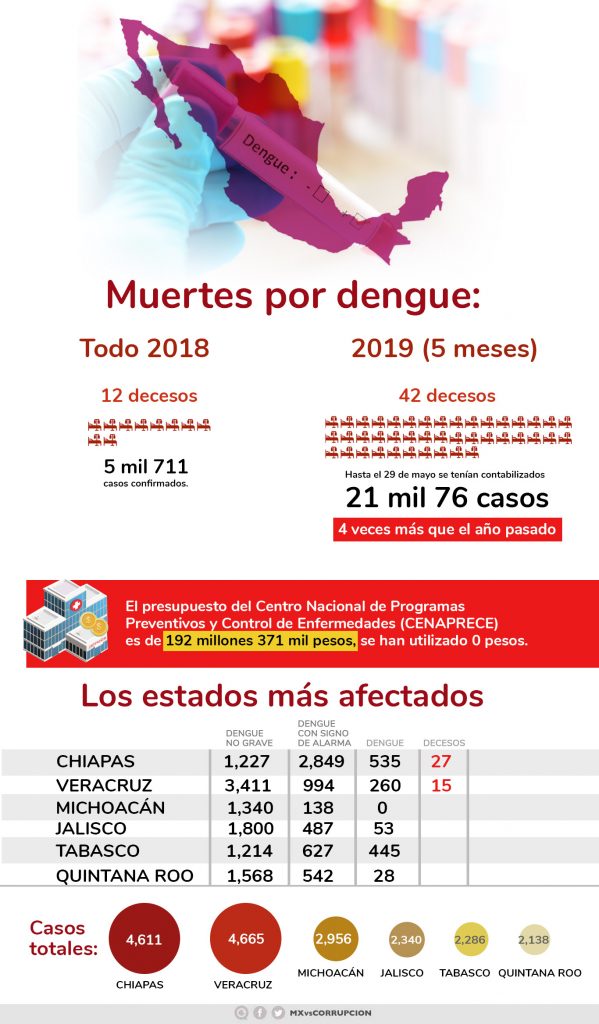 Source. notimex
The Mazatlan Post