Food shells have been shown to be efficient in the production of biodegradable materials. There are many uses of industry by-products for manufacturing alternatives to conventional plastics. In Mexico, for example, a student Giselle Mendoza has won a national competition producing bioplastics from orange peels.
A flexible and transparent material alternative to conventional plastic.
100% biodegradable, the material is made with orange peel and bagasse or pulp, an abundant material in your country.
In the Pacific Ocean, there is a large accumulation of plastic waste, the size of France. Predictions suggest that by 2050 there will be more plastic waste in the sea than fish. I have linked this with a great opportunity, especially for our country, the fifth producer of oranges in the world.

Giselle Mendoza, student of the Instituto Tecnológico de Monterrey and creator of bioplastics.
According to Giselle, Mexico produces an average annual volume of 4.5 million tons of oranges, but between 40 and 65% end up in the garbage.
In an interview with Forbes, Giselle said that she has made alliances with producers to ensure almost zero cost of raw materials or at low prices per ton, so she can get the orange residues practically free. She also noted that oranges are abundant in various regions of the world and that, for this reason, interests from other countries have emerged in these biomaterials.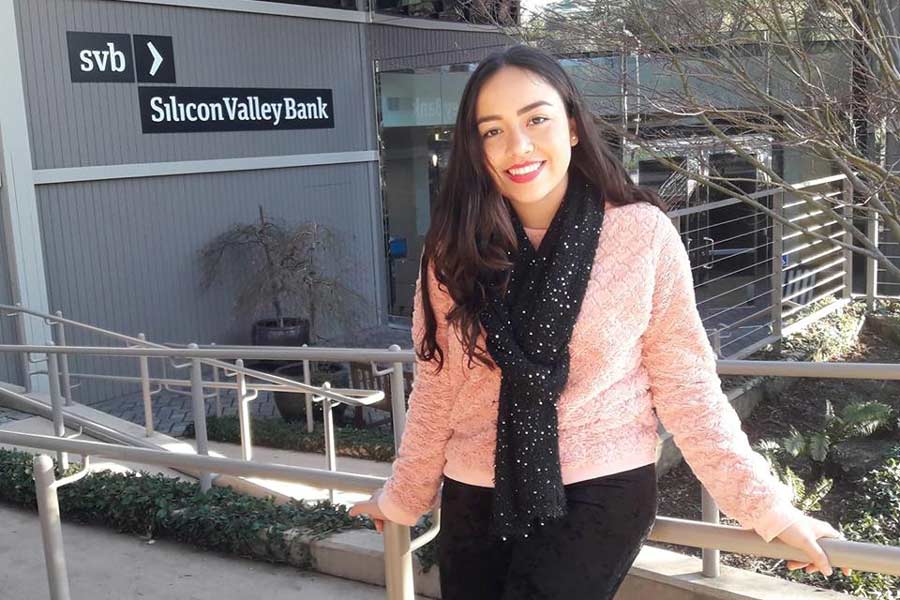 She also chose oranges for their high cellulose content, which can even be extracted to make fabrics. In addition, its medicinal and nutritional properties were also considered. For this reason, there is the possibility of applying its bioplastic in agriculture, in the packaging sector, and even in biomedicine. But the latter is an objective that still needs a lot of development and research, in the short term the intention is to replace PET packaging. This is already an important enough goal.
An alternative to conventional plastic is a flexible, transparent material that decomposes in 90 days when exposed to organic matter. Although not commercialized, the research is carried out by the startup GECO, founded by Giselle in 2018 – at the time just 21 years old.
The project earned Mexico third place in the Santander Award for Business Innovation in 2019, and first place in the World Awards for Entrepreneurial Students (GSEA) in Mexico.
Geo has already attracted the attention of large companies such as Bimbo, Jumex, Toks, Goss, Griffith and Reyma, the latter being the most relevant Mexican company in the field of plastics production.
More information: tec.mx
Source: ecoinventos.com