MEXICO CITY.- Joe Biden could win the elections in the United States, according to the polls that have kept him up since the beginning of 2020; Failure to re-elect Donald Trump for another four-year term would mean a great defeat for the Republican party, but what would happen in the relationship with Mexico?
The Mexico – United States relationship is a rocky marriage right now. But who does not have it with Donald Trump at the head of the White House? The American president has been in charge of winning more enemies than allies in his step to the front of the North American nation.
However, the recent visit of Andrés Manuel López Obrador to the White House revealed that the Trump – AMLO relationship is, to a certain extent, cordial and they can reach agreements. Would it be the same with Joe Biden as president? And in any case, the public policies between López Obrador and Biden, how similar or different are they? Let's talk about the energy issue.
López Obrador bets on rescuing Pemex
President López Obrador made a National Plan for the Production of Hydrocarbons, with which he seeks to reactivate the oil industry and rescue Petróleos Mexicanos (Pemex), this was presented at the beginning of his mandate in December 2018. These are some of the points what the plan consists of:
Rescue and improve six refineries in the country and build Dos Bocas.
Increase exploration by 10% per year; gas production will increase by 50%.
For this, it is necessary to ensure the increase of reserves, focusing efforts on shallow water and onshore basins in the southeast, as well as conventional accounts in the north.
Well drilling and repair work in order to reactivate Pemex production and increase the recovery factor of mature fields.
Systematic cost reduction with new contract models.
Joe Biden and clean energy
Regarding energy, the plan of López Obrador and Biden go on opposite sides . During his campaign, the American announced the strategy to support clean energy, which consists of injecting 2 trillions of dollars during the four years of his mandate.
For its part, our country is strengthening Pemex and CFE as much as possible, while investment for clean energy was halted in the middle of the year by the Ministry of Energy (SENER), which immediately alerted countries such as Canada and the Union European.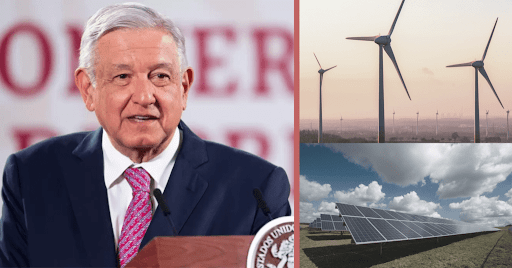 This already holds different aspirations between Joe Biden and López Obrador, which only in practice would we see what consequences they may have.
Could the triumph of Trump be more beneficial to López Obrador than Biden?
Here you can see Biden's plan called the Clean Energy and Environmental Justice Revolution.
Source: dineroenimagen.com