A variable week is estimated with regard to meteorological phenomena in our country, as they will affect polar and tropical systems
The arrival of various tropical waves to our country, in addition to the possible arrival of a new frontal system, will continue to generate rainfall in various states, in addition to storms accompanied by strong winds and possible hailstorms are not ruled out. Similarly, in some states, the heat will be intense.
The meteorological predictions indicate that tropical wave number 40 will be crossing the southern, eastern, central, and western states of the national territory in the next few hours; a condition that will be causing unstable weather and probability of rain. Similarly, another tropical wave is expected to arrive in our country by midweek, and one more would arrive at the weekend.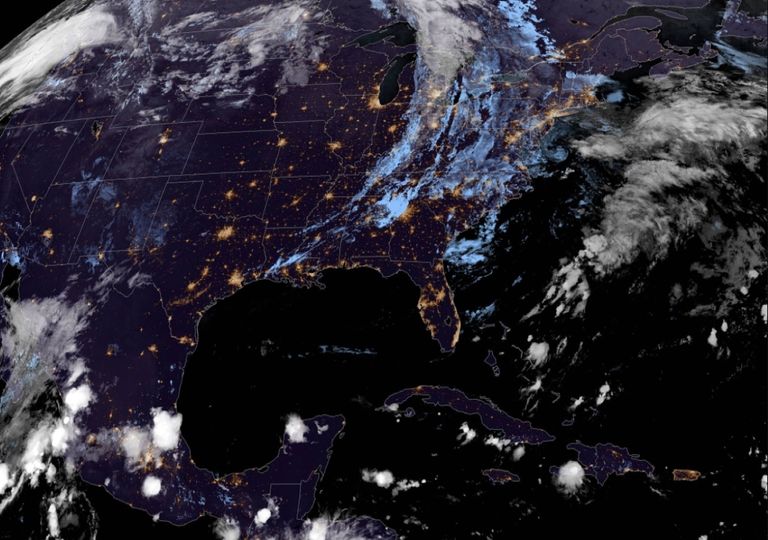 On the other hand, instability in the upper levels of the troposphere will be located over central Mexico, a condition that would provide advection of cold air and divergence in height, key factors for the formation of hail, and strong storms possibly accompanied by tornadoes. It is also expected that by Thursday or at the latest this Friday, a new cold front will arrive in the Mexican Republic, prolonging the potential for rains.
Consequently, for the next 72 hours, very heavy rains (50 to 75 mm per day) are expected in Chiapas , Oaxaca , Tabasco and Veracruz , as well as heavy rains (25 to 50 mm per day) in Guerrero , Durango , Quintana Roo , Yucatán , Campeche and Tamaulipas . In the rest of the country, the rains would be light to moderate (up to 25 mm per day) and of a more dispersed nature.
Extreme heat in northwestern Mexico
For this week, extremely hot temperatures will be occurring in the northwestern states of the country, specifically Baja California and Sonora; where the mercury would be reaching a maximum between 40 ° C and 45 ° C . Similarly, temperatures of between 35 ° C and 40 ° C are expected in Yucatán, Campeche, Quintana Roo, Sinaloa and Tabasco.
The most significant winds for this week will appear from this Thursday in the states of Sinaloa, Nuevo León, and Tamaulipas with maximum speeds of up to 60 km / h or more. This is due to the arrival of a new cold front. This frontal system will also propitiate a "North" event with winds of up to 70 km / h for Friday on the coasts of Veracruz and Tamaulipas, a condition that could extend to the Yucatan peninsula for Saturday and Sunday, although of less intensity.
Source: meteored.mx