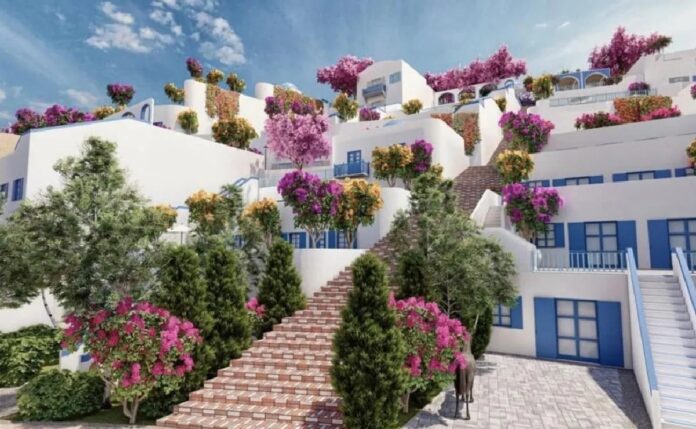 You can find the beauty of one of the most famous islands in Greece without leaving Mexico; This is how it is in Rincón Santorini located in the state of Morelos.
Mexico is a country with a great diversity of tourist destinations, from beaches, cities, magical towns, to places that take you to other countries; such is the case of Rincón Santoríni, a little piece of Greece located in the state of Morelos.
Therefore, if you want to know the Greek lands without leaving Mexico, we tell you where it is and what tourist attractions you can find in Rincón Santorini.
This place is inspired by one of the most famous islands in Greece, Santorini; which is located in the Aegean Sea and was created after a volcanic eruption recorded in the 16th century BC.
Just like on that island, in Rincón Santorini you can also see beautiful houses with white backgrounds, flowers and large trees, which decorate the top of a hill in the state of Morelos.
However, it should be clarified that it is more than a tourist destination, it is a residential real estate agency that recreated a large part of the island of Greece in Mexico, but that has also been adapted as a space to receive tourists, so there are several attractions here.
In addition to being a space where you can take pictures, it also has attractions such as a shopping plaza, country clubs, art galleries, and some Mediterranean walkways.
One of the activities that stands out the most in this destination is its country club, where you can practice activities such as horseback riding, hiking, or swimming in its pools.
You can also enjoy the gastronomy, consuming the typical dishes of the region in its restaurant "Las Delicias del Conquistador".
Source: Debate