Institute of Health for Welfare ( INSABI ), signed with twenty-three states of Mexico, nine states are still pending.
Institute of Health for Welfare ( INSABI ), continues in controversy, because, it has not been accepted by all the federal entities of the Mexican Republic, a situation that complicates the start of the health program that benefits all Mexicans.
Unsigned States for INSABI
Given the refusal of some states of Mexico, to accept the implementation of the Institute of Health for Welfare ( INSABI ), the Ministry of Health (SSA), reported that, continues to dialogue with the nine states that still do not accept the new system of health.
The nine entities that have not yet signed with INSABI are Nuevo León, Guanajuato, Michoacán, Baja California Sur, Jalisco, Aguascalientes, Chihuahua, Coahuila, and Tamaulipas.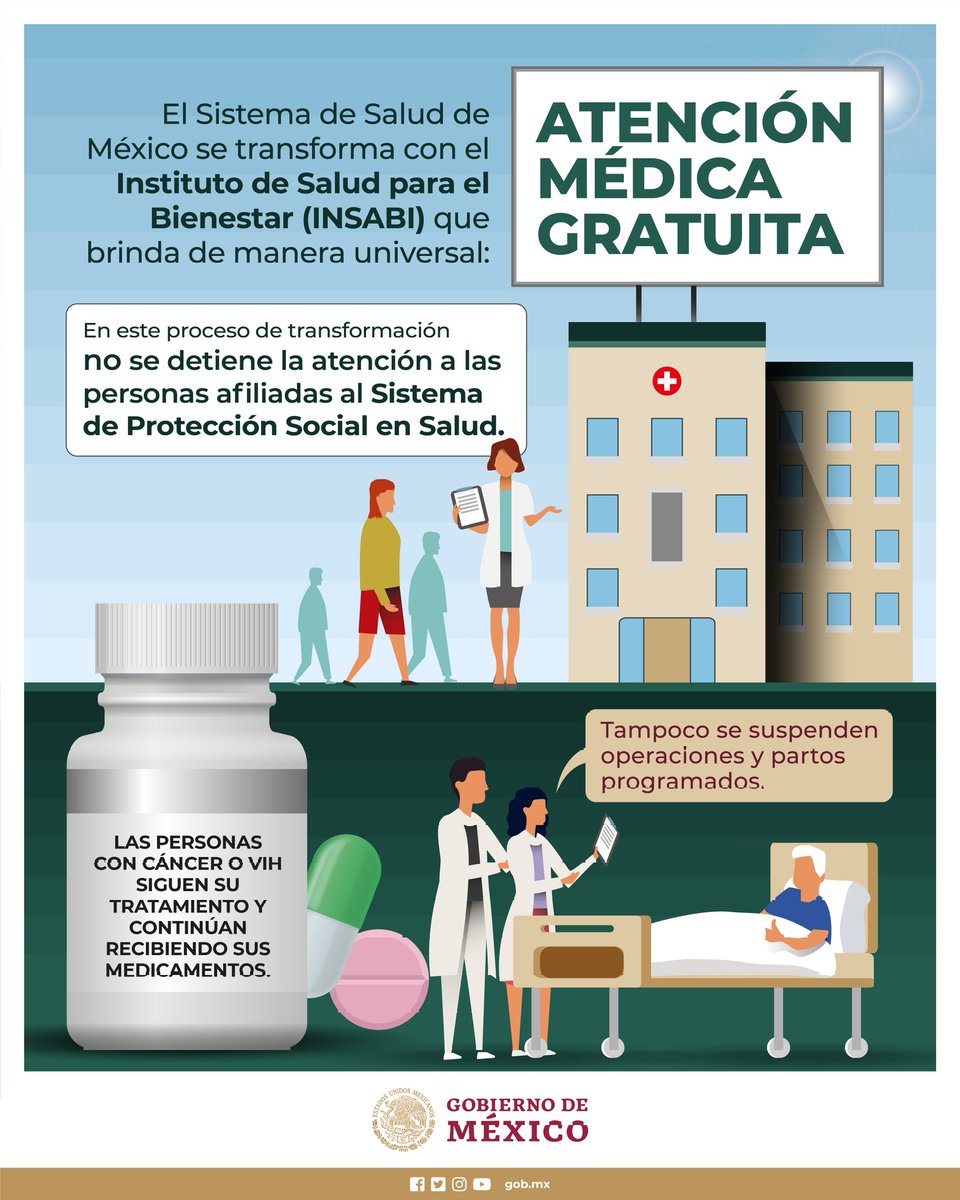 States signed for INSABI
In addition, the SSA reported that there are twenty-three states in Mexico that have already accepted the INSABI program, and have already signed, so that the new health system is charged with providing quality medical care without Cost to all citizens.
Tlaxcala signs with INSABI
It is important to note that, on February 3, the governor of Tlaxcala, Marco Antonio Mena Rodríguez, made the signature with INSABI, so that his state can benefit from the program.
Marco Antonio Mena Rodríguez, in front of Juan Antonio Ferrer Aguilar, director of INSABI , signed the Coordination Agreement, and now, the state of Tlaxcala will begin with the implementation of the new health system.
PAN states do not sign with INSABI
Among other things, recently, the governors of the PAN, either, through the Association of National Action Governors (GOAN), denied that they have joined the INSABI , because the organization clarified that they only signed agreements, so that, progressively, they can provide health services at no cost to those without social security.
Source: la verdsad
The Mazatlan Post