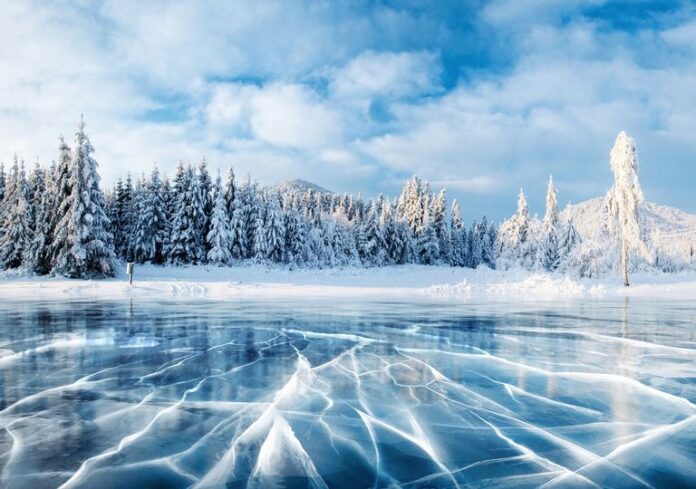 After the extreme and historic cold event for Mexico a few days ago, the forecast indicates that in the following hours another polar-arctic air pulse would be invading several states of the Republic with a marked decrease in temperatures, snow, ice, and severe wind.
Great effects associated with a pulse of arctic air experienced the population of North America, especially in the United States and northern Mexico, where according to official records, new records of minimum temperatures have been established that in some cases, had never been presented. It has in the meteorological memory, record cold events like 1899, 1977 and 1989, to mention a few when the temperatures in some states of the American Union reached -30 or -40 ° C, and now, they have been erased in many cities so that this 2021 they occupy a new place.
This Arctic air mass persists in said region, and the tropospheric circulation will once again be favorable to have another incursion towards our country affecting states of the north, northeast, east, southeast, and to a lesser extent the central region from February 18 to 20. Once again, Chihuahua, Coahuila, Nuevo León, Tamaulipas, Veracruz, and along the Sierra Madre Oriental low temperatures will be experienced, dominating a cold environment.
The snowfall forecast will be present for the center of Chihuahua and northern Coahuila with thicknesses of 10-20 cm, without ruling out greater, while in Nuevo León and Tamaulipas the conditions would be for sleet and ice without generating relevant accumulations, conditions expected between these. Wednesday evening until the early hours of Friday. This can increase negative effects due to the freezing of roads and power cuts, so the population is asked to take preventive measures and wrap up very well. Another cold period will arrive in Mexico in the next few hours with snow, ice, wind, and low temperatures. It is time to take preventive measures to reduce negative effects.
This arctic mass will favor temperatures over the mentioned regions of -15 to 0 ° C in the dawns of the next days, being -5 to 5 ° C in mountainous sectors with the presence of ice (rime) especially in Nuevo León, Tamaulipas, San Luis Potosí, Querétaro, Hidalgo, Puebla, and Veracruz. Likewise, NORTH event will affect the Gulf of Mexico from Thursday to Friday, estimating gusts of 85 to 110 km / h in Tamaulipas and Veracruz while from Tabasco to Quintana Roo they would range from 60 to 90 km / h , exceeding 110 km / h in the Isthmus and Gulf of Tehuantepec.
More cold fronts in sight
This cold air mass, according to the models, is strengthening, and that although for now, the effects for the center and west of the Mexican territory would be less, it is not ruled out that they will just increase. In general terms, a slight drop in temperatures is expected, cooling the environment during the afternoons and the sunrises turning cold with frosts in open fields and mountains, even in the interior of the Yucatan Peninsula, cold sunrises of less than 10 are expected. ° C
Between the high valleys and wooded areas from Querétaro to the Valley of Mexico in the region between Tlaxcala Puebla and Veracruz, significant frosts can occur between Friday and especially next Saturday with minimum values ​​between 0 and -10ºC; Within the cities of the altiplano the cold could be on average 5 ° C.
The trend for the end of February to the beginning of March shows the probability of more incursions of polar air, however, its intensity is still uncertain, what can be said is that winter has not ended and although temperatures are increasing and gaining ground, cold spells will continue to affect some sectors of Mexico. Remember to check the weather forecast updates through Meteored in order to avoid mishaps and take care of your health.
Source: meteored.mx