The niece of Alejandro García Zagal "El Chepe" demanded that the authorities investigate councilor Albina Cortés Lugo because she made threats against her uncle two weeks ago.
Cuernavaca, Morelos.- The social activist Alejandro García Zagal, "El Chepe", was shot to death in his campaign house in the emblematic Antonio Barona neighborhood of this city. Her niece Josefina García León demanded that the authorities submit the Cuernavaca councilor, Albina Cortés Lugo to an investigation because she made threats against "El Chepe" two weeks ago.
Just last Thursday, September 2nd, another activist, Rodrigo Morales Vazquez, was also shot to death in Cuernavaca in similar conditions.
Regarding the crime of "El Chepe", the State Attorney General's Office (FGE) reported that at 11:29 hours they received the report on C5 about the firearm detonations that were heard in the Antonio Barona and when they arrived at the scene. confirmed the death of Alejandro García, whose body presented penetrating injuries as a result of gunshots.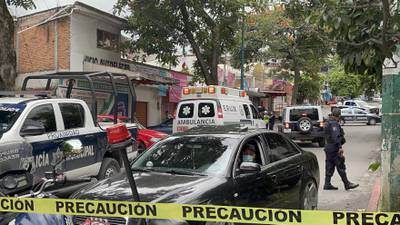 Prosecutor Uriel Carmona Gándara went to the scene of the crime and confirmed the violent act. Just a year ago in that same neighborhood, an armed group shot at people who were guarding the bodies of two young men riddled with bullets. In that attack, 10 people died and so far the Prosecutor's Office has not been able to arrest those allegedly responsible, and the motive for the attack is still unknown.
Regarding the death of "El Chepe", his niece Josefina García demanded justice and the review of the security cameras in the area, in addition to investigating the councilor Albina Cortés Lugo since in March 2020 she was denounced – along with Mayor Antonio Villalobos Adán- before the FGE for allegedly sending a gunman to kill Chepe.
Source: El Universal