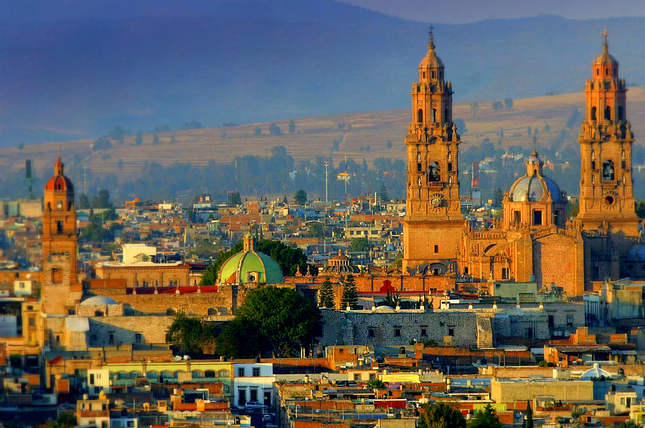 Morelia is a beautiful city located in the state of Michoacán, Mexico. It is the capital of Michoacán and was named Valladolid between 1545 and 1828. The city was renamed Morelia in honor of one of its most illustrious historical inhabitants: José María Morelos y Pavón1.
If you are planning to travel to Morelia soon, there are many things to do and see. The biggest draw for the city is its well-preserved historic center. You can amble along downtown streets filled with Spanish colonial churches, palaces, and mansions2.
The city is also known for its lakeside scenery and millions of migrating butterflies2. You can visit the Monarch Butterfly Biosphere Reserve which is located about 100 km from Morelia. The reserve is home to millions of monarch butterflies that migrate from Canada and the United States every year1.
If you are interested in history, you can visit the Casa Natal de Morelos Museum which is the birthplace of José María Morelos y Pavón. The museum has a collection of artifacts related to his life and work1.
Morelia has a rich culinary tradition. You can try traditional dishes such as Corundas, Uchepos, and Churipo. Corundas are triangular tamales made with fresh corn dough and filled with cheese or meat. Uchepos are sweet tamales made with fresh corn kernels and served with cream. Churipo is a beef stew made with corn dough dumplings3.
There are many other things to do in Morelia such as visiting the Cathedral of Morelia which is one of the most important religious buildings in Mexico. The cathedral was built between 1640 and 1744 and has a beautiful baroque facade2.
Source: OEM
---