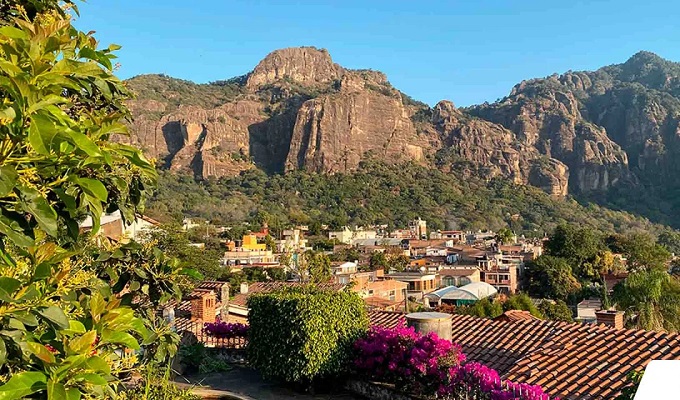 Tepoztlan is a small town located in the state of Morelos in Mexico. It is a popular destination for tourists from Mexico City who are looking for a weekend getaway. The town is surrounded by soaring jagged cliffs and has a well-preserved historic center.
There are many things to do in Tepoztlan. Visitors can enjoy beautiful mountain vistas, traditional food, and culture, hike up to the archaeological site at the summit of Mount Tepozteco, visit the historic 16th-century church and friary, and more.
The town is known for its vibrant nightlife and is a popular destination for party-goers. However, it is also a great place to relax and unwind. If you are looking for a more laid-back experience, you can visit one of the many spas in the area or take a yoga class.
Tepoztlan is also known for its markets. The town has several markets that sell everything from fresh produce to handmade crafts. The most famous market is the Tepoztlan Tianguis, which takes place every Wednesday and Sunday. This market has been around since pre-Hispanic times and is known for its colorful stalls and lively atmosphere.
If you are interested in history, you can visit the archaeological site at the summit of Mount Tepozteco. The site was built by the Aztecs over 1200 years ago and is dedicated to the god Tepoztecatl. Visitors can hike up to the site and explore the ruins.
In conclusion, Tepoztlan is a beautiful town that offers something for everyone. Whether you are looking for adventure or relaxation, you will find it here. From hiking to shopping to enjoying the nightlife, there is no shortage of things to do in this charming town.
Source: OEM